Current News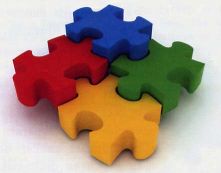 Thank You to the Brighouse Jigsaw Festival who continue to support the work of our Young Peoples counselling service many thanks to them. If you enjoy a jigsaw then please check out their online shop https://brighouse.org.uk/jigsaws/
Who are we…..
Based in Brighouse, The Turning Point Counselling Service offers individual counselling to any person over the age of fourteen.
As a counselling service we provide a confidential, non judgmental safe space.  Our volunteer  counsellors bring understanding and compassion to the counselling process and work  with clients to explore the problems they may be experiencing.
We know however that making that first contact can sometimes be extremely difficult, but if you are thinking about counselling, we would welcome a conversation with you.
We hope this web site will provide you with some information that will be helpful to you. Please do not hesitate to contact the Turning Point for more information on 01484 950808 or by using our contact page.
Funded by